About Louisville Title
Northwest Ohio's largest locally owned title agency
Insuring buyers and lenders against property defects since 1946
Louisville Title is Ohio and Michigan's trusted title agency. For over 75 years, we've provided first-class title and escrow services covering both residential and commercial properties to property buyers, lenders, realtors, and attorneys.
We are staffed by qualified, licensed, and experienced title and real estate professionals, including our title agents, escrow officers, attorneys, and transaction managers. We have the most comprehensive title plant in Northwest Ohio, with millions of references housed at our location. Equally important, we're always on the look for new, innovative ways to streamline our clients' transaction processes.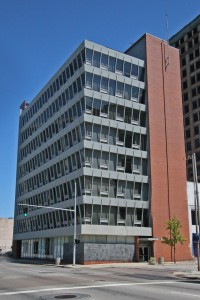 Louisville Title was founded in 1946, starting as a branch office of our parent company, Louisville Title of Cleveland, Ohio. Louisville of Cleveland was an agent for Louisville Title Insurance Company of Louisville, Kentucky. The Toledo office was purchased from Cleveland in 1956. Louisville Title was incorporated in 1958, becoming Louisville Title Agency for N.W. Ohio, Inc.
Louisville Title bought and relocated to the 8th story of Louisville Building at the corner of Madison and Erie Streets. It was the former building of Toledo's Home Federal Bank, and is now where our main office is located.
Louisville Title is currently underwritten by two of the largest title insurance companies in the world: Old Republic National Title Insurance Company and First American Title Insurance Company. We remain the largest locally owned title company in Northwestern Ohio and are now under the management of John W. Martin, the CEO; and Jim Lindsay, the company's co-owner, president, and legal counsel.